PureSpelt cranberry loaf
for 2 loaves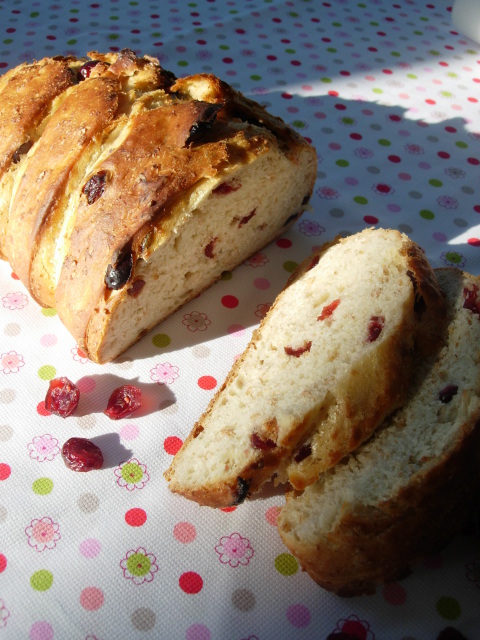 500 g of PureSpelt flour, classic or light
1 1/2 teaspoons of salt
3 tablespoons of sugar
15 g of yeast, crumbled
Approx. 3 dl of water
30 g of butter, cut into pieces, soft
125 g of cranberries, dried
1
For the dough, mix the flour and salt. Stir the yeast into the water and add to the mixture. Add the butter; briefly knead to a soft dough. Work the cranberries into the dough. Cover and allow the dough to rise at room temperature until it has doubled in volume.
2
Knead the risen dough and then leave it to rise for another 30 minutes.
3
Cut the dough into two equal parts, form each part into the shape of a loaf and place them on a tray lined with baking paper. Leave to rise for another 5-10 minutes and then make cuts across the top of the loaves.
Baking
Bake for 35-40 minutes in the middle of an oven pre-heated to 200°C.
Source:
IG Dinkel, Judith Gmür-Stalder