PureSpelt flakes cookies
for approx. 40 cookies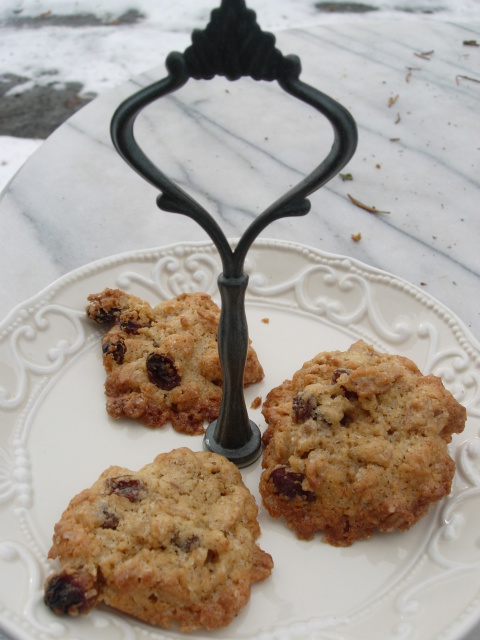 125 g of butter, soft
125 g of raw sugar
2 tablespoons of concentrated pear juice (e.g. Birnel)
1 pinch of salt
1 tablespoon of vanilla sugar
1 egg
75 g of raisins
75 g of PureSpelt flakes
150 g of PureSpelt half-white flour with 20% grist
1/2 teaspoon of baking powder
1
Whip the butter until it forms peaks. Add the raw sugar, the concentrated pear juice, salt, vanilla sugar and egg, stir until the mixture turns lighter. Mix in the raisins. Mix together the PureSpelt flakes, the flour and the baking powder, add to the butter mixture; fold everything together to form a dough. Cover and place in the refrigerator to cool for 30-60 minutes.
2
Using a spoon cut the dough into walnut-sized heaps and arrange them with suitable spacing on a baking tray lined with baking paper.
Baking
Bake for 12-15 minutes in the middle of an oven preheated to 180°C.
Suggestion
The cookies will keep for 2-3 weeks if stored in a cool, dry place.
Source:
IG Dinkel, Judith Gmür-Stalder