PureSpelt poppy seed "Gugelhöpfli"
for 6 small "Gugelhopf" baking tins each holding approx. 2.5 dl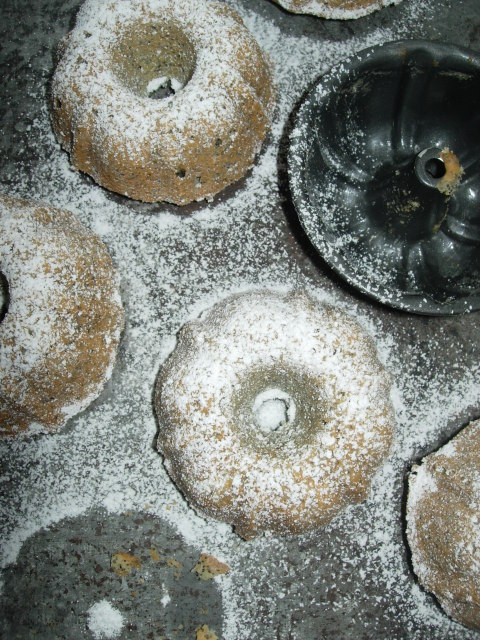 200 g of butter, soft
200 g of sugar
1 pinch of salt
3 eggs
100 g of poppy seed, roasted, cooled
Grated peel from 1 orange and 4 tablespoons of juice
250 g of PureSpelt flour, white
1 teaspoon of baking powder

Icing sugar to dust
1
Whip the butter until peaks are formed. Add the sugar, salt and eggs and continue to stir until the mixture turns pale.
2
Mix in the flour and the baking powder and then stir in the orange peel, orange juice and poppy seeds. Flour the small "Gugelhopf" baking tins and distribute the cake mixture evenly into the forms.
Baking
Bake for 20-25 minutes in the middle of an oven preheated to 180°C.
3
Before serving dust the cakes with icing sugar.
Suggestions
Instead of poppy seeds use ground hazelnuts or ground almonds. Coat the "Gugelhöpfli" with a chocolate glaze or icing according to taste.
Source:
IG Dinkel, Judith Gmür-Stalder