PureSpelt scones
for approx. 25 scones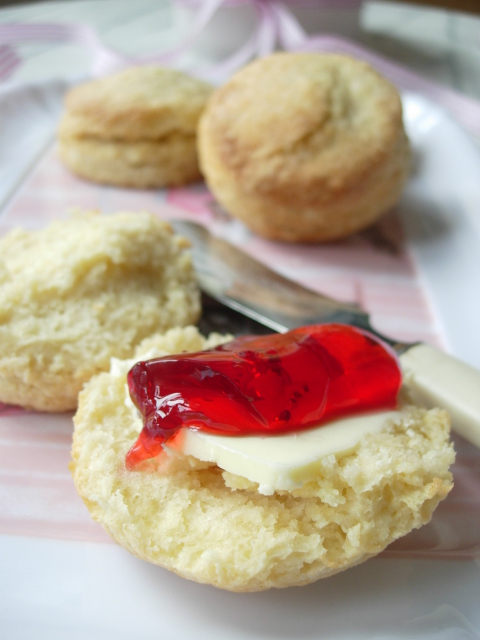 350 g of PureSpelt white or half-white flour
1 teaspoon of salt
125 g of sugar
1/2 tablespoon of baking powder
125 g of butter, cold, cut into pieces
2 eggs, whisked
Approx. 1 dl of milk

2-3 tablespoons of milk for brushing
1
Mix together the flour, salt, sugar and baking powder. Add the butter and knead into a crumbly mass. Pour in the eggs and the milk and fold together to form a dough, do not knead.
2
On a floured working surface, roll out the dough until it is approximately 1 cm thick, cut out circles of approx. 5.5 cm diameter and lay them on a baking tray lined with baking paper. Brush with a little milk.
Baking
Bake for 12-15 minutes in the middle of an oven pre-heated to 200°C. While still warm, spread with butter or crème fraîche and any jam according to taste and enjoy.
Suggestions
Scones taste best when eaten freshly baked and still warm. In England scones are served with clotted cream and strawberry jam. Clotted cream is an English speciality but scones can be enjoyed equally well with whipped double cream, mascarpone, crème fraîche or butter.
Source:
IG Dinkel, Judith Gmür-Stalder