PureSpelt berry tartelettes
Preparation time: approx. 30 minutes
Baking or cooking time: approx. 20 minute
For 6 tartelettes each of approx. 10 cm diameter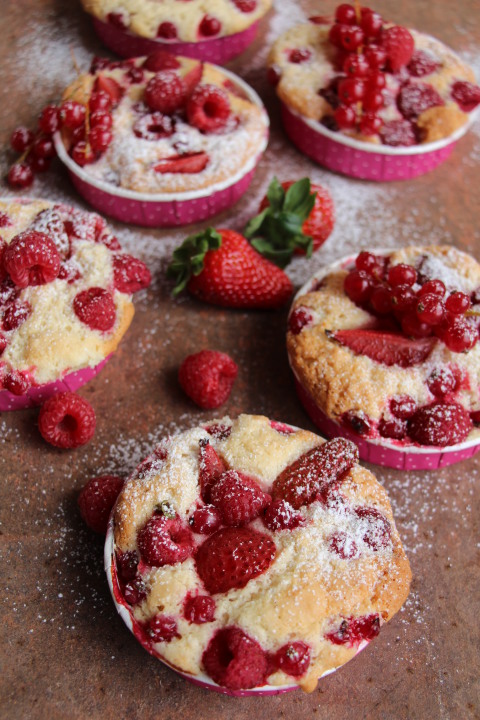 Dough
3 eggs, approx. 80 g
1 pinch of salt
125 g of salt
125 g of butter, melted, slightly cooled down
1 tablespoon of orange-blossom or rose water
125 g of PureSpelt half-white or white flour
75 g of peeled ground almonds
Approx. 250 g of mixed berries, possibly cut into pieces
Icing sugar for dusting
Perhaps a few berries for garnishing
1
Beat the whites of the eggs together with the salt until stiff. Gradually add the sugar and beat until shiny. Add the butter and the orange-blossom water, sieve in the flour, sprinkle on the ground almonds and using a spatula carefully fold in to the dough mixture. Fill the tartelette molds with dough, distribute the berries over the dough.
Baking
Place the berry tartelettes in the middle of an oven pre-heated to 180°C and bake for 20-25 minutes. Remove the tartelettes from the oven, allow them to cool and dust with icing sugar directly prior to serving. Garnish with berries according to taste.
Suggestion
The volume of dough is sufficient for 6 paper molds with a diameter of approx. 10 cm. You can also use metal molds, but these should be well buttered before filling them with dough.
Source:
IG Dinkel, Judith Gmür-Stalder