PureSpelt madeleines (oval mini pound cakes)
for one 1 madeleine baking tray with approx. 18 shells depending on size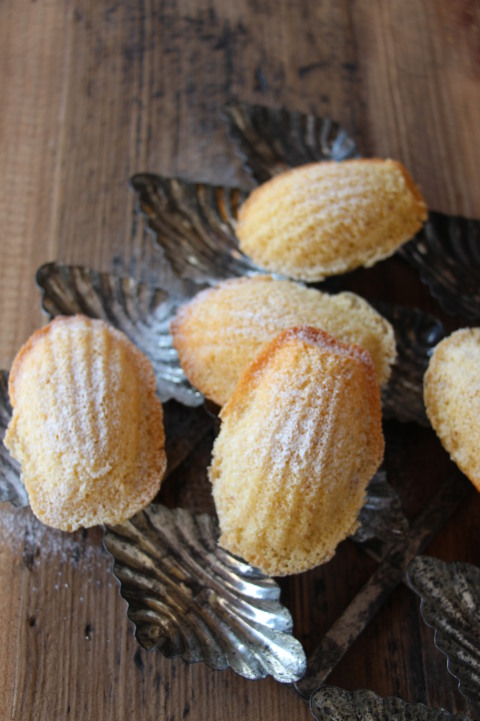 Butter and flour for the baking tray

2 eggs
80 g of sugar
1 pinch of salt
80 g of PureSpelt white of half-white flour
¼ teaspoon of baking powder
2 tablespoons of peeled, finely ground almonds
A few drops of bitter almond aroma or a little grated lemon peel
100 g of butter, melted

Icing sugar for dusting
1
Stir together the eggs, sugar and salt until the mixture turns light in colour. Sieve in the flour and baking powder, add the ground almonds and either the bitter almond oil or the lemon peel and then briefly mix in the butter.
2
Using a tablespoon, drop the batter into the pre-buttered and flour dusted shells of the baking tray.
Baking
Bake for 10-14 minutes in the middle of an oven preheated to 180°C. Remove the tray from the oven and allow to cool briefly before knocking the madeleines onto a wire rack to finish cooling. Dust with icing sugar before serving.
Tips
The madeleines are best eaten while still fresh. The batter can also be baked in a muffin tray. If required, a few berries or grated chocolate can be added to the batter before baking according to taste.
Source:
IG Dinkel, Judith Gmür-Stalder