PureSpelt peach muesli
to serve 4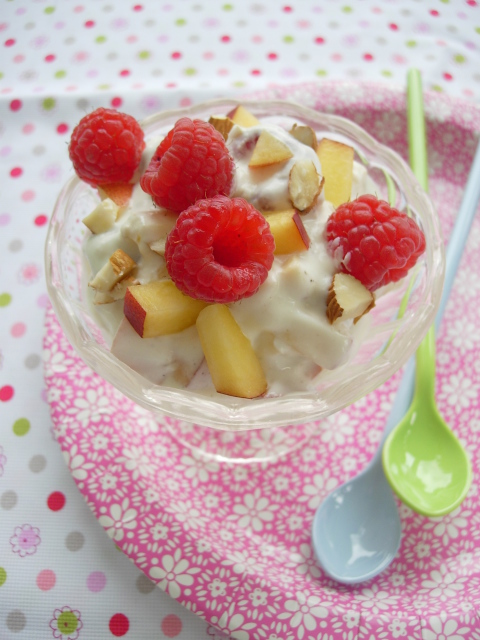 8 tablespoons of PureSpelt flakes
1 dl of milk
250 g of natural yoghurt
250 g of quark
Honey or sugar according to taste
A little finely grated tonka beans or vanilla sugar
4 tablespoons of chopped almonds
4 peaches, finely diced
250 g of raspberries
1.5 dl of cream, stiffly whipped

Raspberries and diced peach for decoration
1
Mix the PureSpelt flakes with the milk, yoghurt, quark, honey or sugar and Tonka beans or vanilla sugar.
2
Carefully mix in the remaining ingredients, transfer to the bowls, decorate.
Suggestion
Tonka beans are the almond shaped seeds of the Tonka tree. These grow in the northern part of South America or in the Caribbean. Tonka beans have a vanilla-like, sweet taste. They are to be used only very sparingly, finely grated.
Source:
IG Dinkel, Judith Gmür-Stalder