PureSpelt pear-bread baked pudding
for one 2.5 litre ovenproof baking dish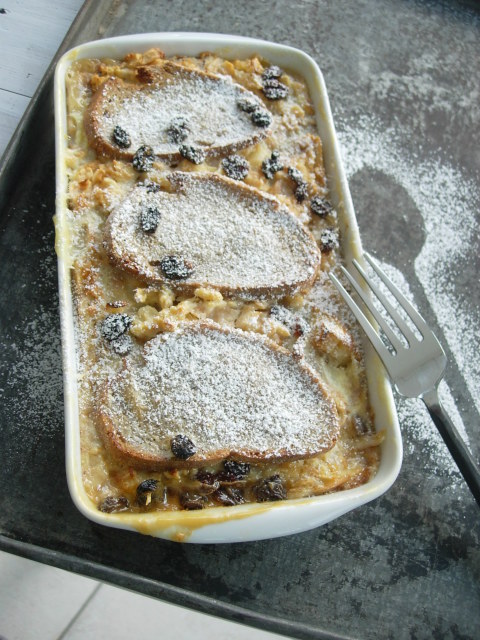 Approx. 250 g of stale PureSpelt bread or braided loaf, cut into thin slices
750 g of pears or apples, peeled and cored, grated using a Rösti grater
50 g of raisins, according to taste
Milk mixture
5 dl of milk
1 dl of cream
5 eggs
100 g of sugar
1 teaspoon of vanilla sugar
1 pinch of salt
A little cinnamon

Icing sugar for dusting
1
Grease the baking dish with butter, cover the base of the dish with a layer of PureSpelt bread or braided loaf slices. Spread on a layer of grated pear (apple) and some raisins and if desired sprinkle with a little cinnamon. Repeat the layers of bread and grated pear (apple) and raisins, finishing with a layer of bread.
2
Milk mixture: Mix all the ingredients together and stir thoroughly, pour evenly over the bread.
Baking
Bake for 30-35 minutes in the bottom half of an oven preheated to 180°C. Remove from the oven and dust with icing sugar.
Suggestions
Serve while still warm or after cooling with warm custard (vanilla sauce). Sprinkle with chopped almonds according to taste before baking.
Source:
IG Dinkel, Judith Gmür-Stalder